Effective Everyday Workouts with our Highly Skilled Personal Trainer in Footscray

Nothing is impossible when you have the best personal trainer in Footscray on your side to help you achieve your goals. Our personal training sessions are meticulously planned with your best interests at heart. We create a strategy for you that takes into account your medical history, physical abilities, and body's needs. We believe in achieving goals in stages so that you may easily maintain them. Our professionals are extremely experienced in building the appropriate plan for Footscray residents, with a workout regimen that matches your body's requirements and fitness levels. The best aspect is that we continuously switching up the workout to avoid boredom and include a lot of compound exercises that involve many joints.
Our Special Programs for Footscray Residents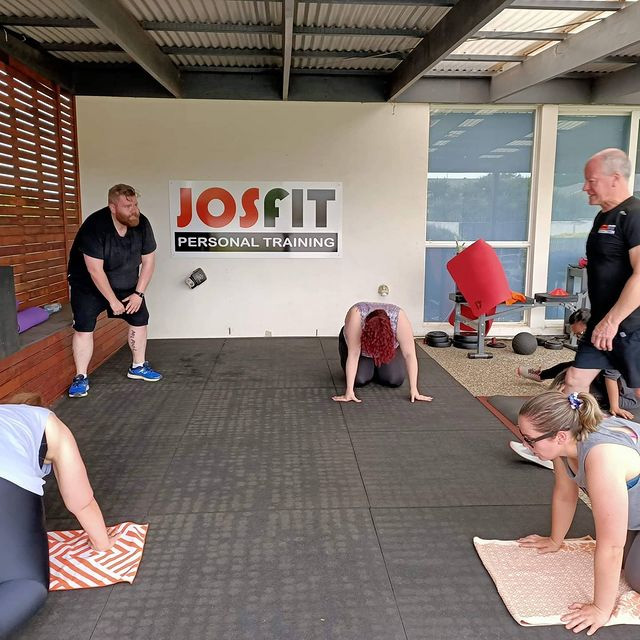 Weight Loss
Your end result – weight loss, increased energy, increased mobility and movement. Feel and look like a new person – fitter, faster – stronger
Body Tone And Strength
Provide increased strength energy and flexibility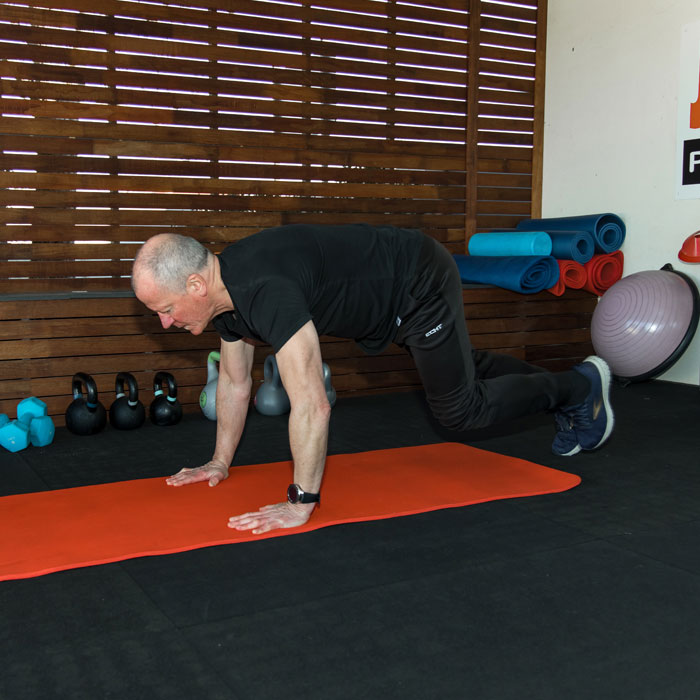 Core Strength
Yes, we all want a 6 pack but I can. Assist you in keeping your spine in alignment as well as maintaining strength in the rest of your back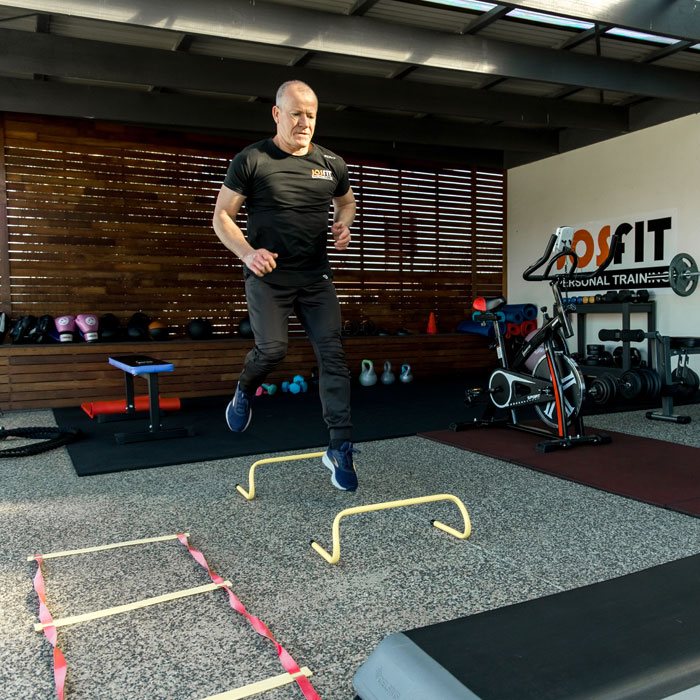 Overall Wellness
By combining my skill set I can assist my clients in practicing healthy habits to attain better physical and mental outcomes.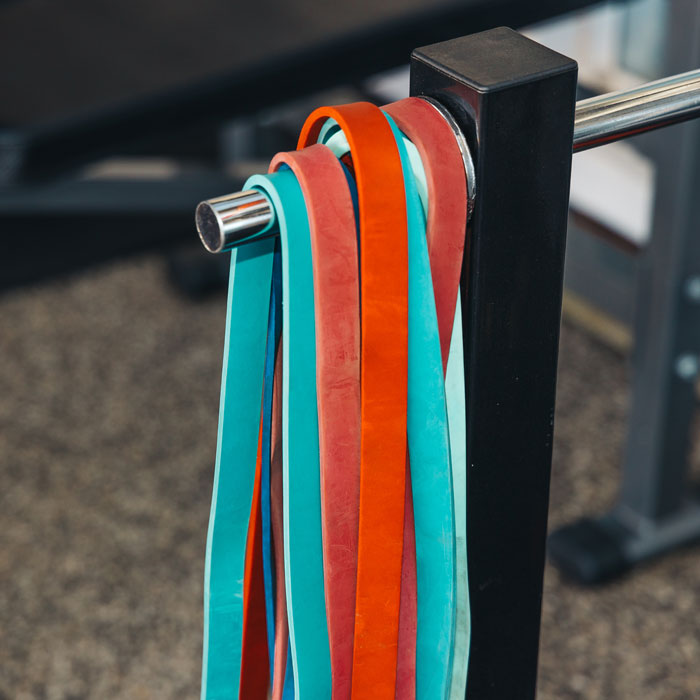 Strength And Resistance
Massive calorie burns through high intensity weight sessions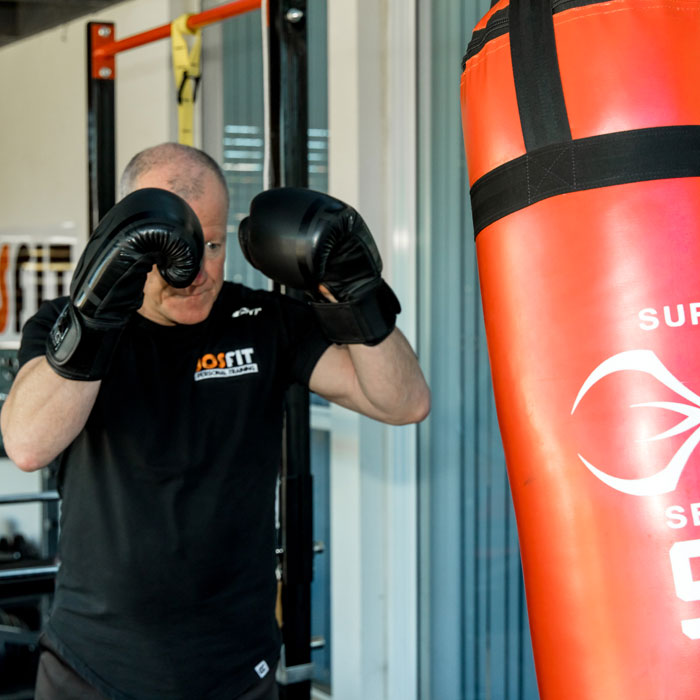 Boxing
The Physical Benefits Of Boxing Training With Jos
Find Your Perfect Fitness Regime with the best Personal Trainer
Personal training is highly beneficial since it provides you with the trainer's undivided attention as well as a training plan that is specifically designed for you. As a result, we can assist you in achieving your objectives in a secure and straightforward manner. We know how to simply move you to the next level and help you find your real potential and ability once you've ramped up the pace. We created a workout that combines body strengthening, toning, and HIIT (High-Intensity Interval Training) modules in a simple-to-follow format. We create a meal plan based on your food preferences to make your fitness and mobility journey more enjoyable and fulfilling as your personal trainer in Footscray
What Makes Jos Fit Stand Out
Highly professional approach to work and to developing or growing your fitness journey
Custom workout routines to match your lifestyle and body choices
Highly skilled and qualified personal trainer in Footscray
A mix of different formats for your workout plans to skip monotony
A very warm, supportive, and warming environment is provided by your trainer
100% attention to safeguarding you against any injuries and maintain proper form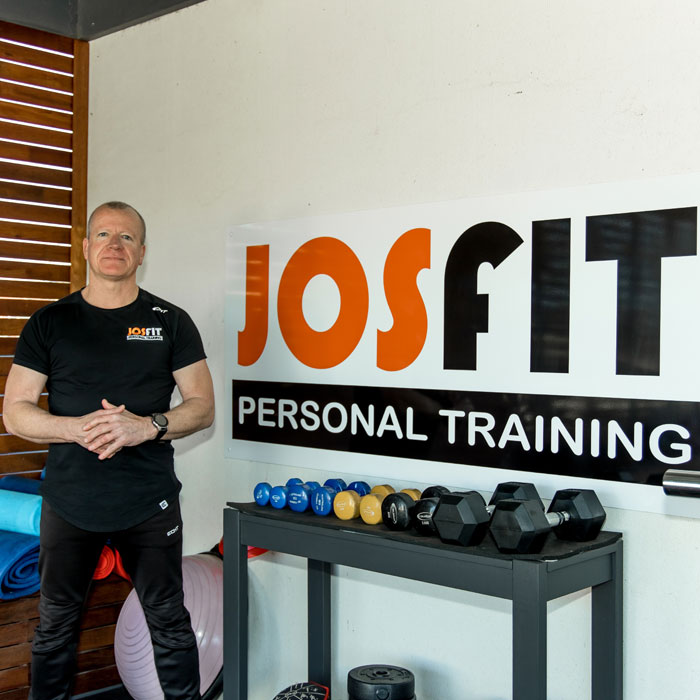 Workouts that Match Your Lifestyle and Fitness Goals in Every Aspect
You've come to the correct place if you're eager to lose those excess pounds and start your fitness adventure. Jos Fit knows your fitness objectives and provides you with the opportunity to achieve your full potential in all areas as your Footscray personal trainer. With a properly designed fitness plan and enjoyable exercises to help you get in shape, we can help you create realistic yet good standards that help you accomplish your fitness goals.
The strength conditioning and toning exercise regimens, combined with high intensity interval training, provide your body with a complete workout that will help you achieve your fitness goals in a long-term manner..
Highly Proficient Workouts & Body Strength
Our High-Intensity Interval Training (HIIT) sessions with short rest times provide a high-intensity workout with one-on-one attention to help you grow and feel confident in your fitness routine. Resistance training combined with cardio allows you to strategically target each muscle. Our diet regimens are tailored to your body type and lifestyle preferences. We work with you to enhance your core resilience, manage weight, and strengthen your posture along with overall toning. With proper form, our personal training sessions in Footscray protect you from a variety of injuries.
Our trainer, who is highly experienced and qualified with extensive expertise in the fitness sector, will take your fitness journey step by step so that you may make consistent development.
Ready to get fit and healthy?